PRODUCTS


Mediacell Energy Units


Panel Energy Units


Laboratory Furniture


Fume Cupboards


STERILE CABINET


Shelving


Exhaust Discharge Systems


Service Units and Shelfs


Balance Tables

Medical Service Column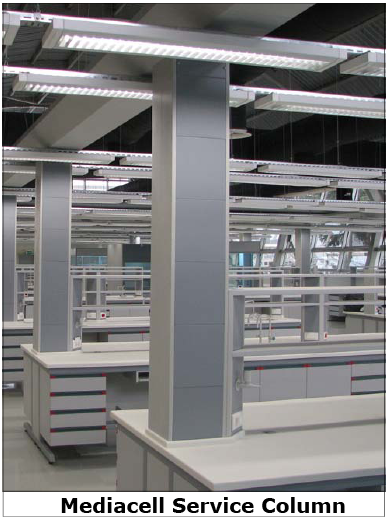 Mediacell Service Columns dimensions are 300mm wide, 150 mm deep and available in various heights. The columns are produced from galvanized sheets, painted with anti-acid epoxy paint and kiln dried at 200°C. Their main purpose is to route utilities from the (false) ceiling into the benches. In some case the columns are used as free standing units. The Mediacell Service Columns are used together with the Mediacell Energy Units.
They share the same features. They both can be used as freestanding units or mounted on top of the benches. The Mediacell columns are made from a frame covered with panels. The panels can be used to mount equipment like valves, taps, sockets, switches or junction boxes.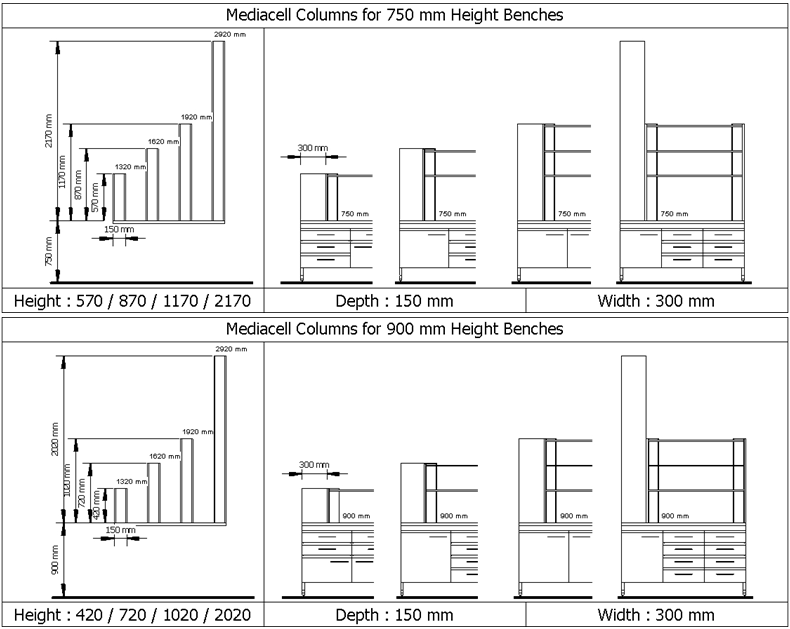 Floor Standing Service Columns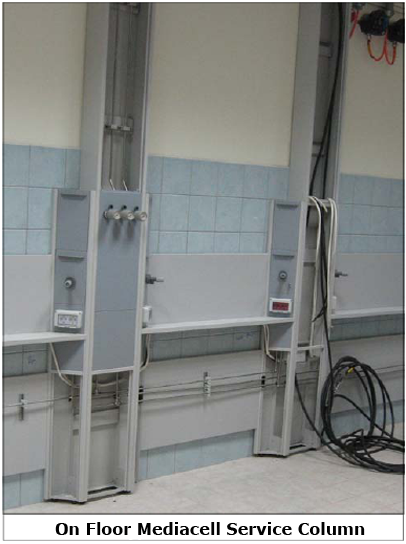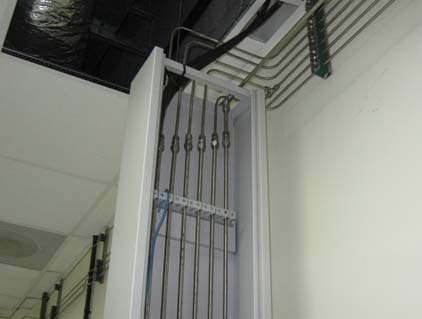 Gas Pressure Reducers can be installed on the panels of the service columns.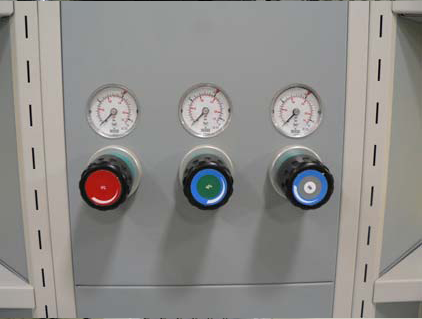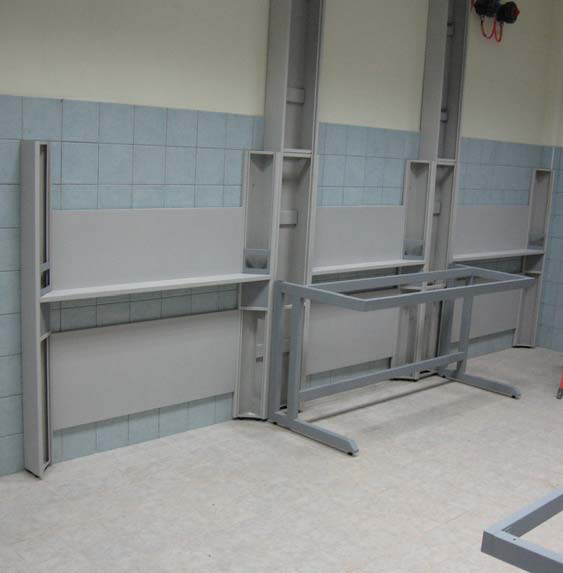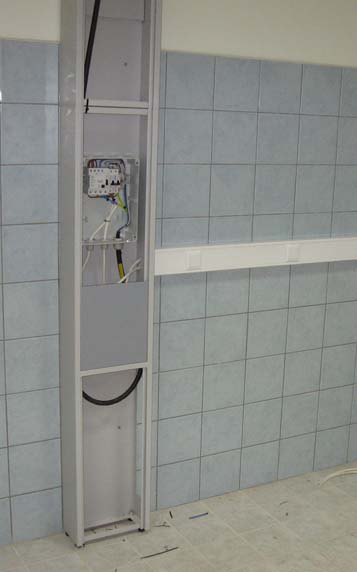 Service Columns Technical Specifications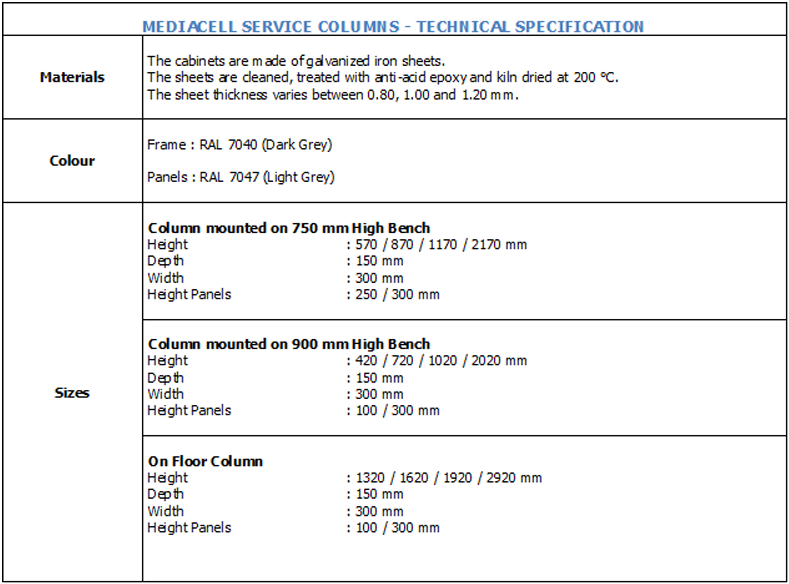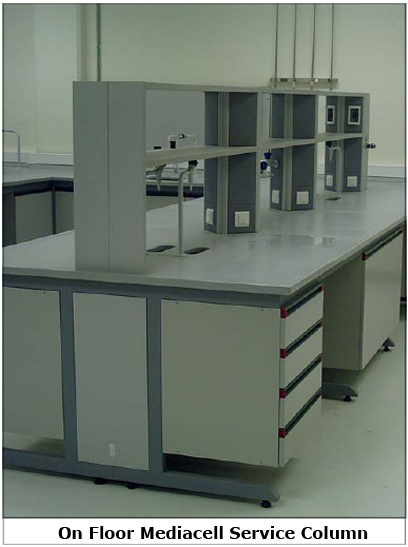 Mediacell Type Energy Units are available in several heights. The columns are triangular shaped (150×150 mm). The units are made of galvanized sheets, painted with anti-acid epoxy paints and kiln dried at 200°C. Mediacell Type Service Units are available in two styles;
• Bench mounted
• Floor Standing
The service units consist of three major parts;
• Column/Pillar (triangular)
• Backside Panels
• Shelves
Services are routed through the service columns into the benches, when services are coming from above the false ceiling. The columns are made from two major parts, the column body and the panels. The column body are for routing the services to the top of the bench. The panels hold the service outlets (socket and taps).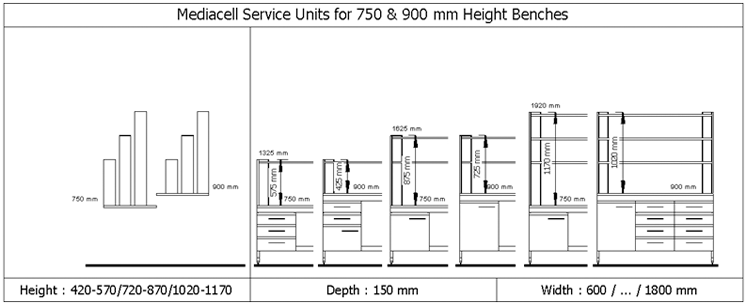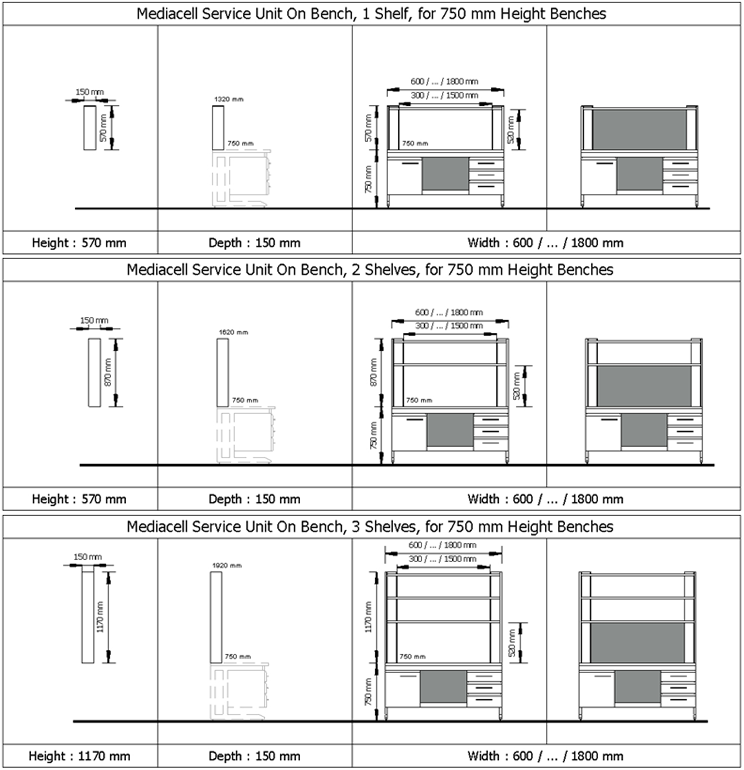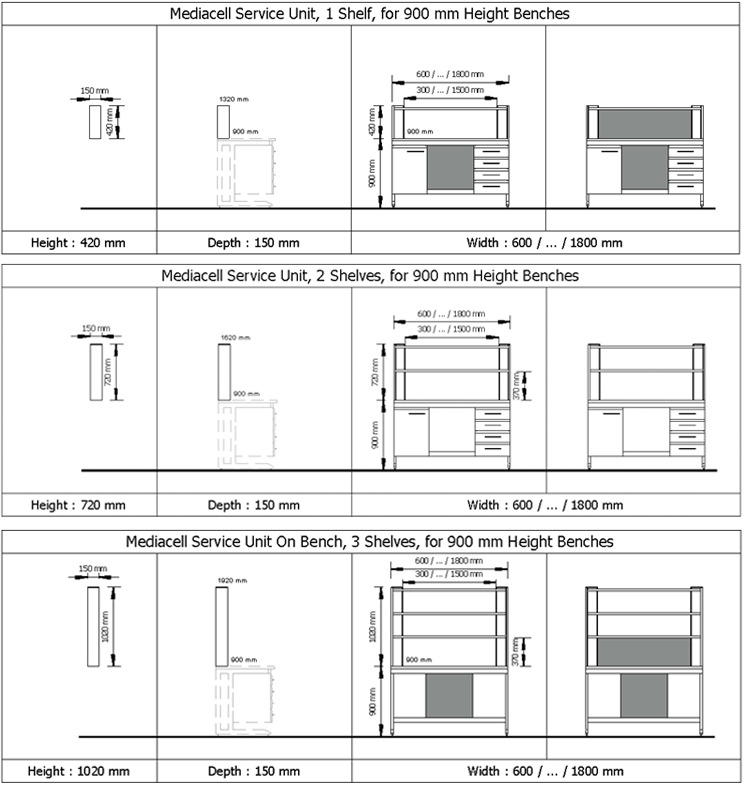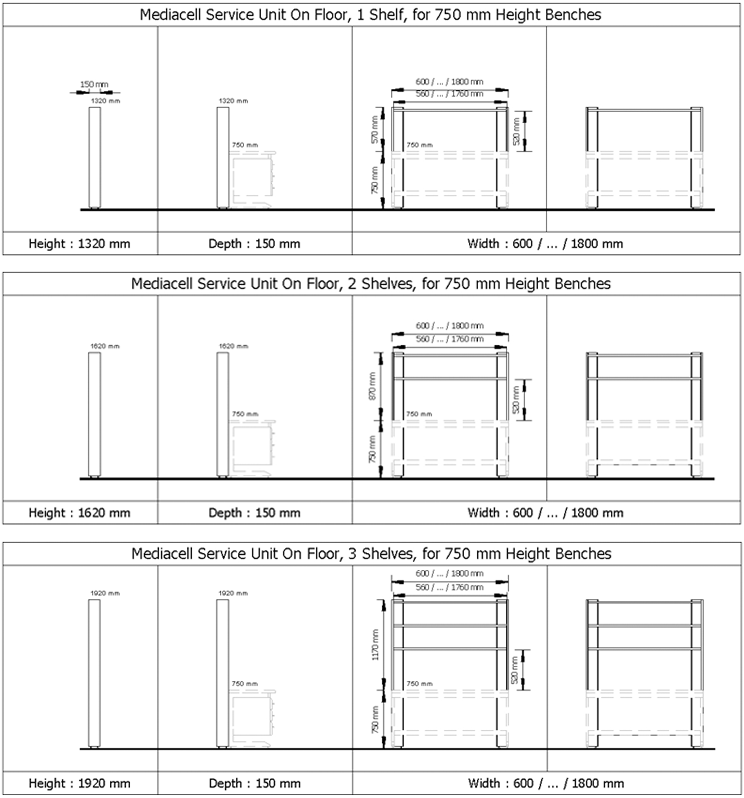 Service Units Technical Specifications