PRODUCTS


Draft Chambers


Fume Canopies


Local Extractions


Ventilation Syst.


Laboratory Furniture


Fume Cupboards


STERILE CABINET


Shelving


Exhaust Discharge Systems


Service Units and Shelfs


Balance Tables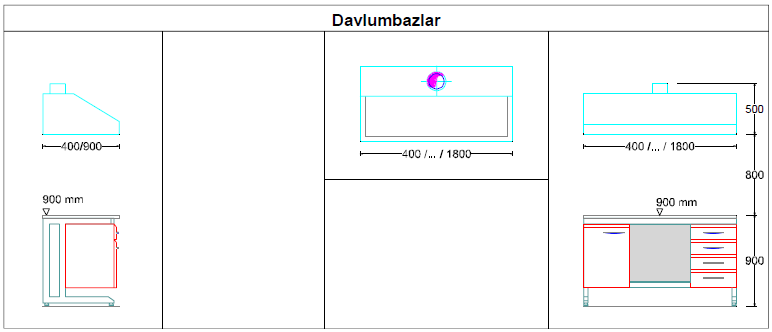 Fume canopies
Fume canopies are useful for removing smells, vapours and heat. Typical applications are above sinks or above oven/furnaces.
The canopies are made of 316 AISI Cr/Ni Stainless Steel. They can be installed on a wall or with a support system on an island bench.
Fume canopies are available in different dimensions. Standard depths are 600, 750 and 900 mm, height is 500 mm and lengths are 750, 900, 1000, 1200, 1500 and 1800 mm. Smaller sizes are also available, for example 400x400x500 h mm which are directly installed above equipment (e.g. Atomic Absorption Spectrometers).
The fan controller switch that will operate the extraction fan can be installed on an Energy Panel or on the wall.
Ducts can be Stainless Steel, Polypropylene or PVC. Duct diameter is depending on the size of the fume canopy.